16.3.12 Saw our Brazilian Jiu Jitsu coach Edu return from his month training trip to Brasil, Edu's attention to tiny detail in BJJ is simply superb
---
11.3.12 Dynamo Fighters John Dugdale and Jason Thompson compete at ECFF Norwich, John won by Unanimos decision and Jason unfortunately lost via guilotine choke, welldone men


---
11.3.12 Glenn and Mark both win Golds in 18-30s divisions at TUFF grappling championship


---
4.3.12 Dynamos Simon Neal wins Gold at Abu Dhabi BJJ UK Pro trials , Welldone Bro


---
3.3.12 Dynamo Fighter Kev Layne wins by 2nd round TKO at UCF Colchester against strong opponent


---
24.2.12 Saw BJJ Blackbelt 2nd degree Max Campos take a quality session at Dynamo


---
19.2.12 Saw MMA and NoGi champion Claudio Silva conduct a NoGi seminar at Dynamo




Claudio Silva - MMA - BJJ - SUBMISSION GRAPPLING CHAMP - 3 hour seminar - all welcome
-

---
19.12.11 MANY MANY MORE PHOTOS facebook Dynamo FightTeam

11.12.11 Our BJJ Coach Eduardo Goncalves hosted a seminar in felixstowe with nearly 40 students attending, seminar ended with 3 more Dynamo fighters gaining their BJJ blue belts, welldone Glenn, Luke and Mog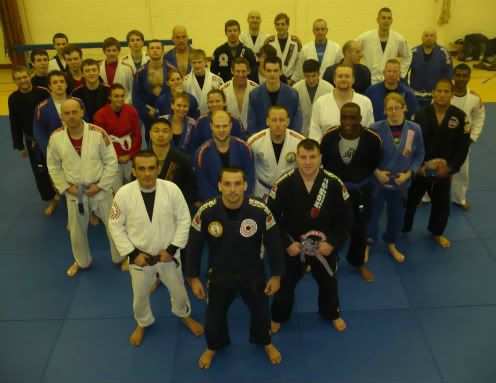 4.12.11 Dynamo Fighter Dan O'Sullivan wins 3 round war at Sundays UCF event in Colchester




3.12.11 Luke wins by Unanimos Decision after dominating his fight at ECFF MMA Norwich, while Arnie wins his 2nd belt of the year at F/W by RNC again in the 1st round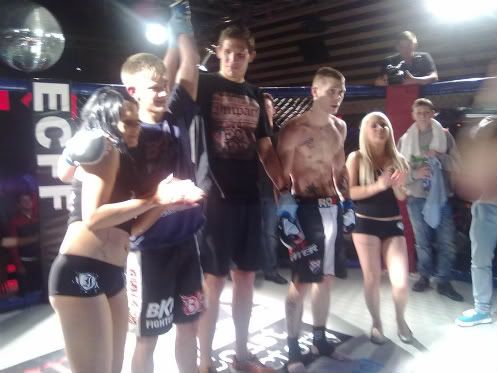 Mark and Chris WIN Gold and Bronze in their respective catogories at English Open for BJJ Revolution Team




6.11.11 Felixstowes Arnie Allen wins 66kg Title via TKO (set up with jump scissors knee to head)
in 2nd round at UCMMA/Cage Rage Contenders in Brighton


17.10.11 Congrats to Felixstowe's Arnie Allen winning in 1.39mins of round One via RNC at last nights Fury MMA event in Romford


2.10.11 Welldone Mr Steve Beames... Taking on a much younger opponent and after cracking a rib in the very first striking exchange... Steve went on to win via a unanimous decision, congrats bro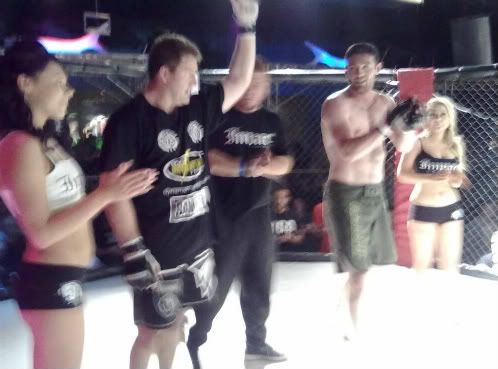 24.9.11 Congrats Demetrius Ramos winning 2011 IBJJF US Nationals title for BJJ Revolution team.
Nice T-Shirt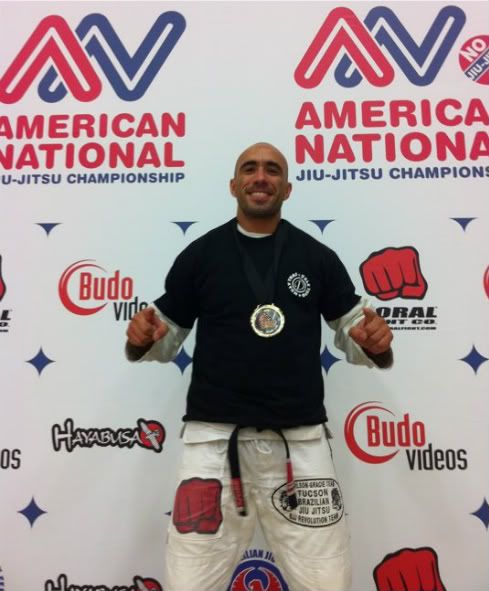 27.8.11 Congratulations to Dynamo Fighter Patrick Grogan on his 2nd Round Knock Out via a big right hook at last night UCF event in Colchester, well done also the team for supporting him, more info to follow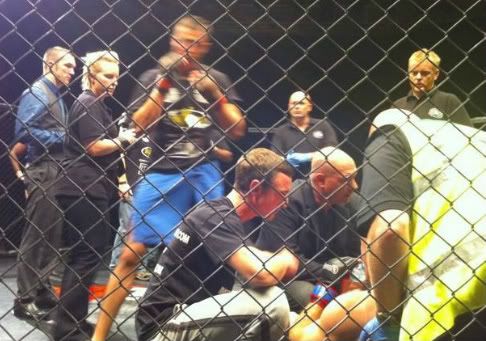 20.8.11 New Club T-Shirt available....Quality Design featuring a Slightly revised Dynamo Logo, The Logo of the BJJ Revolution team of which we are official members and the Bandit Fight Team logo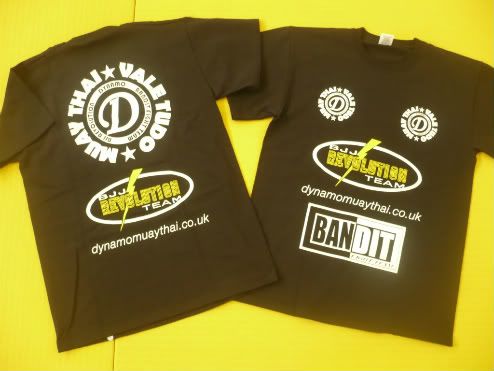 3.8.11 Big thanks to to BJJ Revolution Blackbelt and Dynamos new BJJ coach Edu Goncalves for his excellent first session at the club, Eduardo will be back on Friday 19th August 7pm to 9pm....Dont miss out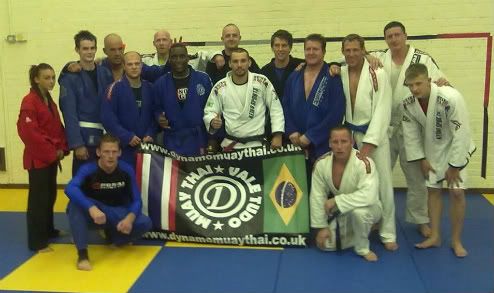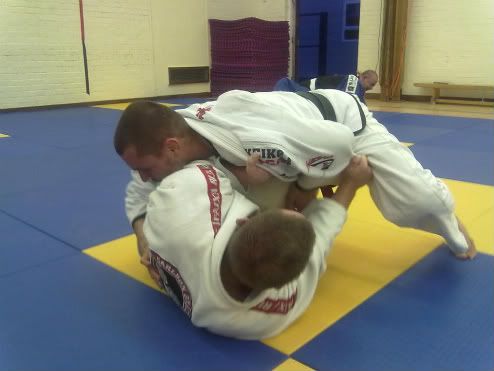 16.7.11 Big Congratulations to Dynamo fighter Craig Gibson on his marriage to Donna on saturday, All at the club wish you both a long and happy life together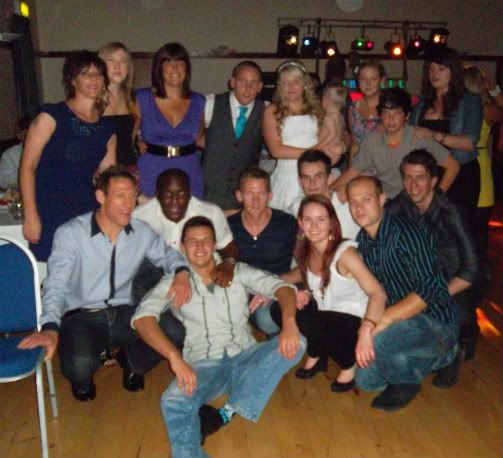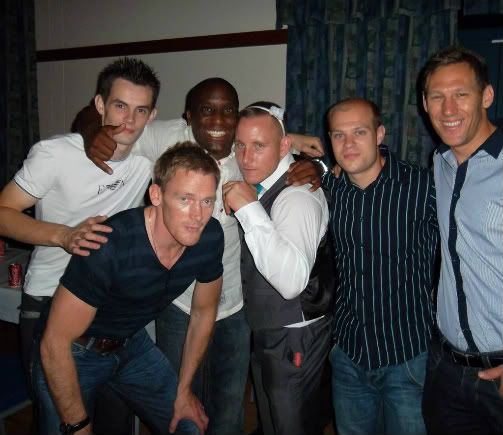 11.7.11 WOW... 4 Great Brazilian Jiu Jitsu teachers on the Dynamo mats at the same time, As a leaving seminar our regular BJJ coach Demetrius Ramos introduced over 30 of his students from Dynamo, Norwich and Lakenheath to our new BJJ coaches... Dema was Joined by fellow Blackbelts Edu Gonclaves (dynamos new coach), Claudio Silva and BrownBelt Alain Pozo, Was great seminar and all enjoyed, day Finished with some belt promotions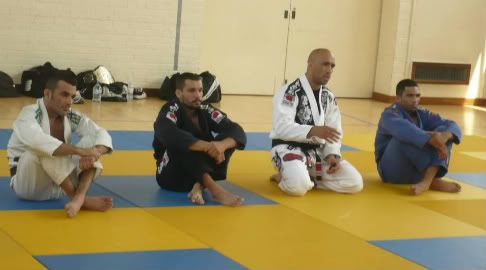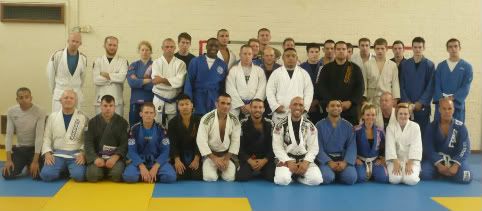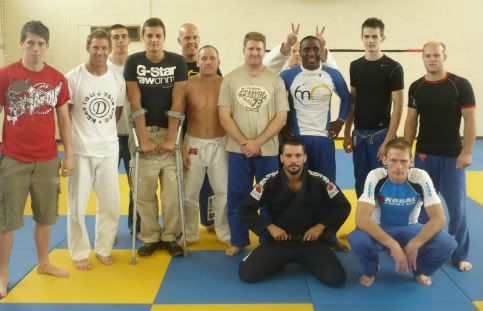 3.7.11 Dynamo Fighter Luke Goldfinch returned to the cage with a victory in last night ECFF event in Norwich, Almost right from the off the fight went to the ground, with Luke in top position controlling his opponent for most of the fight, he eventually won via unanimos decision... well done, better pics to follow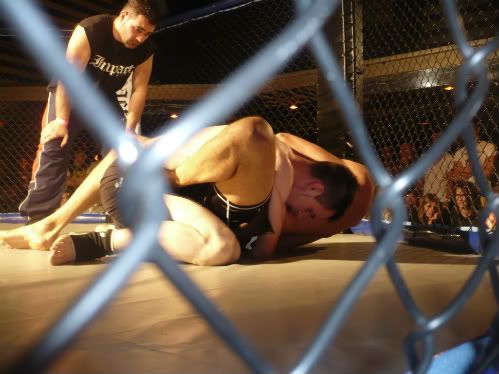 17.6.11 Dynamo smashing machine Arnie Allen was again victorius in last nights CFC event at the Circus Tavern, Essex. Coming in against a fighter who looked much bigger Mog took the battle to him with some great striking, managing to take his opponent down at will, Mog took his back and finished him via Rear Naked Choke in 1.55 mins of round One. Thanks also to all our friends at BKK in Colchester. . VIDEO HERE
5.6.11 'LATEST' Wow what a weekend.... Dynamo Fighter Arnie Allen stepped up with 24 hours notice to take a WIN by Rear naked choke over a fighter from Peterborough MMA in 1.53mins of round one at Sunday nights event in Gt Yarmouth. More info and better pictures to follow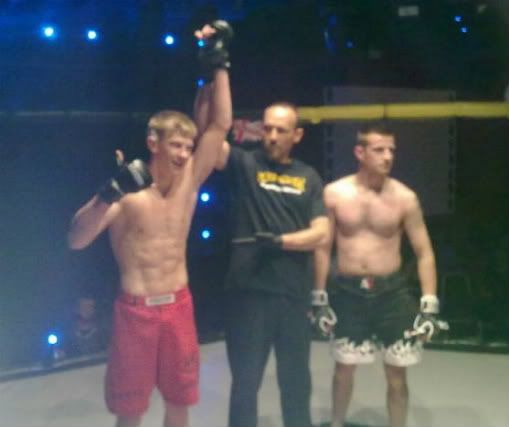 5.6.11 welldone to Dynamo fighter Kev Layne, winning in true Dynamo style at last nights UCF 'takedown' MMA event in Colchester Essex, Dominating the fight completely Kev won in round 2 with vicious Ground n Pound... Congrats, Makes us proud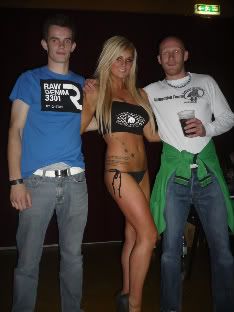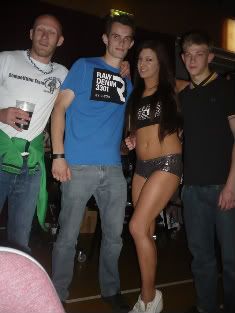 7.5.11 Congratulations to Dynamo Fighter Glenn Ward for stepping up with 24 hours notice to fight at last nights "NO PAIN NO GAME" MMA event in Norwich, After some heavy striking from 2 big guys, Glenn managed to knock his opponent down, take the mount and win by submission via Americana in 2 min 35 secs of the first round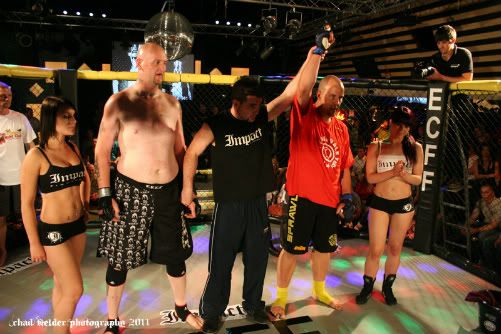 15.4.11 Big Thanks to Master Rodrigo Medeiros, 4th Degree Blackbelt under Carlson Gracie senior and head of the BJJ REVOLUTION team conducted a 3 hour seminar along with our regular instructor Demetrius Ramos, students attended from Norwich, Felixstowe, Ipswich, Bury and Colchester... we hope to have Master Rodrigo back again in future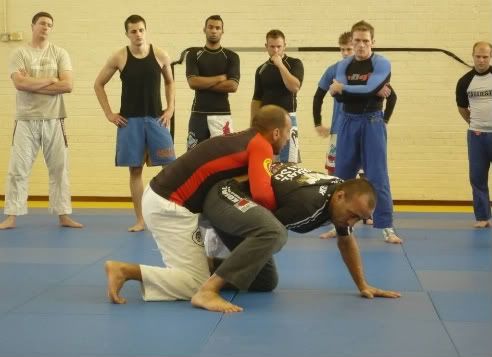 On friday april 15th Demetrius Ramos will be bringing his Master, Brazilian Jiu Jitsu legend and joint head of the BJJ REVOLUTION team (worldwide) Rodrigo Medeiros to Felixstowe for open seminar, everyone is welcome, more info to follow... for details contact Demetrius
Wednesday 13th April - Our friday instructor Demetrius Ramos welcomes Rodrigo Medeiros to Dynamo in preparation for friday 15th seminar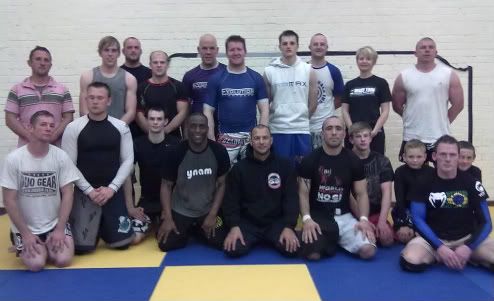 No-Gi Sub Grappling "DYNAMITE 3"
Dynamo V Norwich kickstop V C/G Bluewave Bury V C/G Essex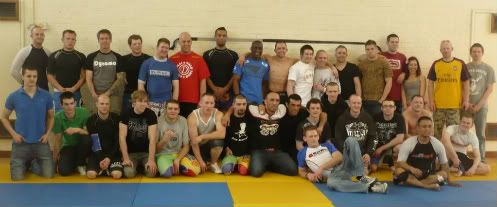 Thanks to all the guys who turned out - hope all enjoyed
RESULTS
+94 ... 1st Glen Ward (Dynamo) 2nd Lucas Smith (Bluewave)
-94 ... 1st Josh Palmer (Bluewave) 2nd Perry Walton (Dynamo)
-86 ... Joint 1st Steve Beames (Dynamo) Daniel Rainbird (CG essex) 2nd Garry MacDonald (Dynamo)
-80 ... joint 1st Craig Gibson (Dynamo) Frank Sanderson (CG essex) Kev Layne (Dynamo) 2nd Darren Kirk (Bluewave)
-75 ... 1st Niall Grant (Bluewave) 2nd Darren (Dynamo)
-70 ... 1st Jack Lister (Bluewave) 2nd Paul Harper (CG essex)
-65 ... Joint 1st Connor Hutchins (Norwich) Kieron Hopgood (CG essex) 2nd Daniel Jones (CG essex)
Interclub submission wrestling - this is a fun and relaxed no-gi interclub competition/rolling and must not be taken to seriously, aimed at novices with no or very little competition experience - FREE OF CHARGE - rules right at the bottom of miscellaneous section
CLUB INVITE ONLY
RELENTLESS STAMINA - BRUTAL AGGRESSION
6.3.11 Saturday night saw Mog "Billy" Allen winning by TKO in 3.21 minutes of first round in true Dynamo style against Alfi Rafety of Ripped. more pictures to follow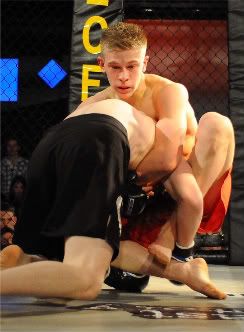 26.2.11 Big congratulations to Dynamo fighter Pacer Allen on his 1st round stoppage of Polish fighter Raf in last nights UCF MMA show in Colchester, more info and photos to follow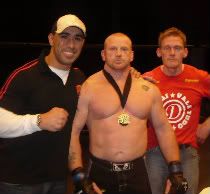 Well done to Dynamo men Glen Ward who took Gold in the novice 100+ kg division and Luke Goldfinch who took Bronze in novice -70 kg at GOTG on sunday, well done to all the rest of the ipswich guys and the Carlson Gracie BJJ Revolution team, info www.bluewavemartialart.com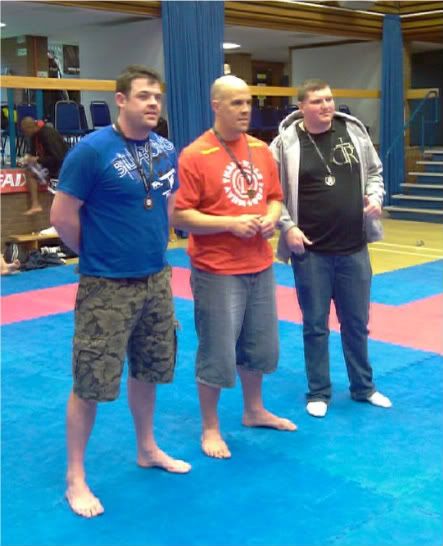 2 BJJ Blackbelts on Dynamo mats on friday night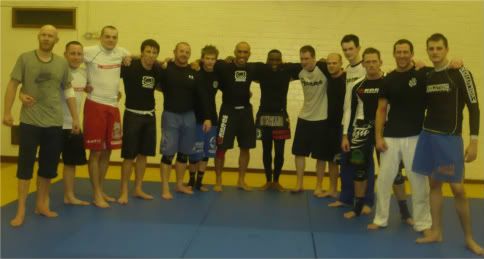 Friday 21st January saw Demetrius Ramos our regular Friday night instructor and his student 2008 world champion Ryan Beauregard teach a quality No-Gi Submission wrestling class in Felixstowe
24.10.10 well done and thanks to all who turned up for Dynamo's second interclub submission grappling event 'DYNAMITE 2', think all enjoyed and we look forward to hosting the next event soon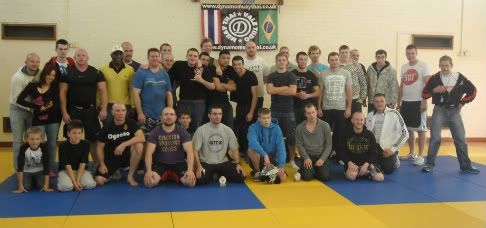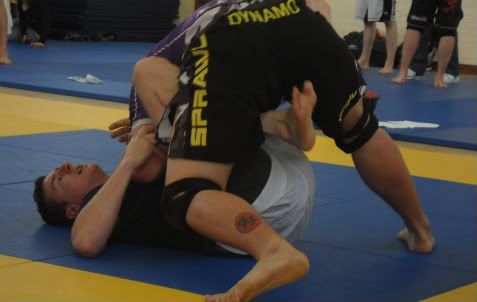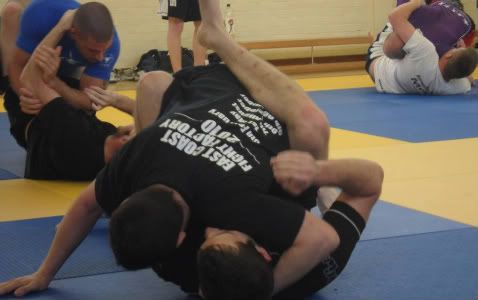 UNDER 65 kg joint winners Arnie Allen (Dynamo)- Lee Hammond (Norwich)
UNDER 73 kg winner John Lister (Bluewave)
UNDER 82 kg joint winners Rob Jervis (Norwich) - Iain Mackintosh (Bluewave)
UNDER 93 kg winner Ryan Hutchinson (Bluewave)
OVER 93 kg winner Josh Palmer (Bluewave)
Dynamo 'Dynamite 2' submission grappling interclub 24th Oct
CLUB INVITE ONLY
Dynamo MuayThai v Norwich MMA with Bluewave BJJ
weigh in and rules 11.30am - Starts 12pm
this interclub is free of charge.... medals for winners - Rules are in the miscellaneous section right at the bottom
18.9.10 Tonight saw 3 Dynamo fighters take part in the ECFF MMA event held at the Talk in Norwich, Glen won by unanimos decision after dominating his bout, Luke lost a very close fight by decision, probably by one big takedown, and unfortunately Patrick lost by RNC, well done men it takes alot to step up and fight, more pictures to follow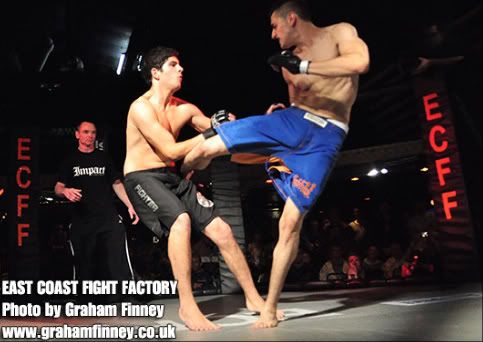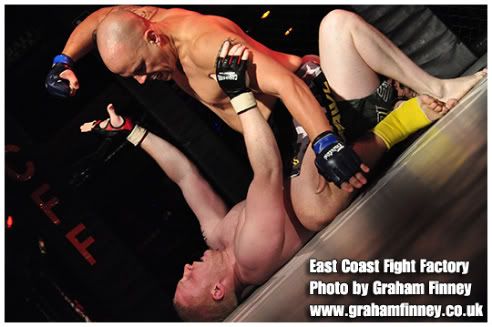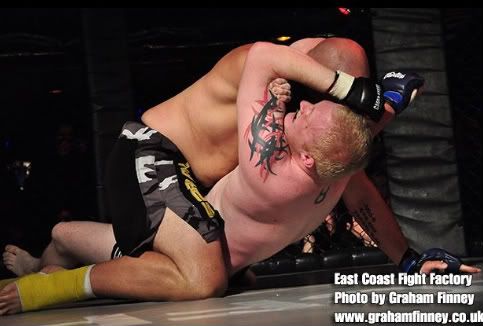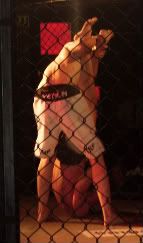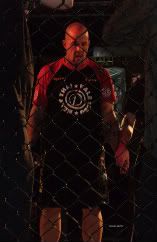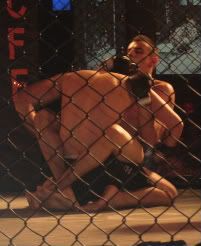 3 Dynamo fighters will take part in the upcomming mma event in Norwich
Luke Goldfinch
Glen Ward
Patrick Grogan
5.9.10 Today saw members of both Dynamo and Norwich Kickstop MMA take part in an interclub No-Gi submission grappling contest in Felixstowe, the day went well and all seemed to enjoy, we will be having more of these events in the future and inviting other clubs along
Results for the 3 categories were
Under 75kg - Winner - Ash Brock (Dynamo)
75kg to 85kg - Winner - Stuart Gooch (Norwich)
Over 85kg - Winner - Perry Walton (Dynamo)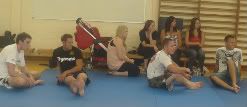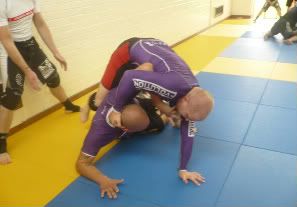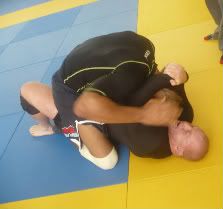 13.8.10 Demetrius Ramos BJJ Blackbelt at Dynamo Friday night training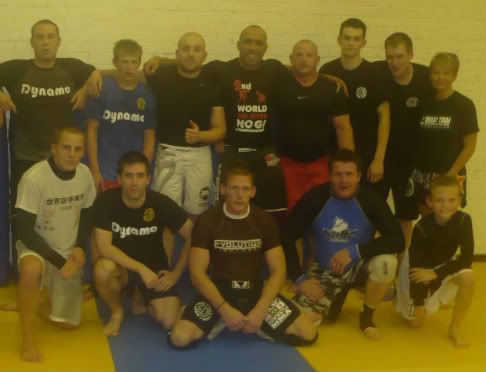 On september 5th Dynamo will take on Norwich kickstop in a submission grappling roll round at Deben in Felixstowe, more details to follow and our special interclub rules will be posted right at the bottom in miscellaneous section
18.7.10 Congratulations to both Luke and Billy (Mog) for last nights displays at THE TALK in Norwich, Luke won by unanimous decision after dominating an MMA bout and Mog won a K1 battle after battering his opponent for 3 bruising rounds, well done men you make the club proud. more pictures to follow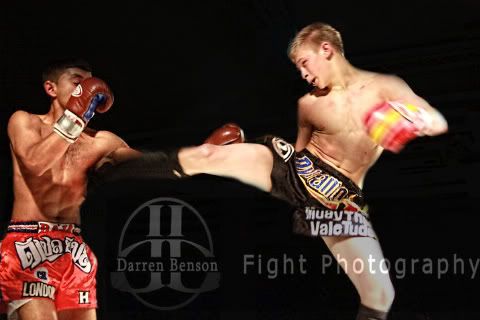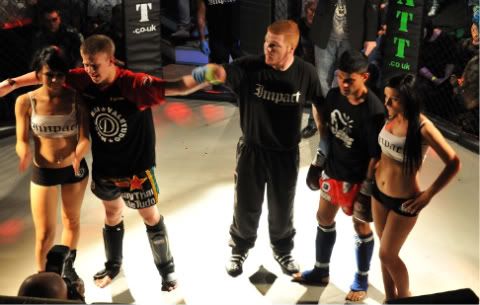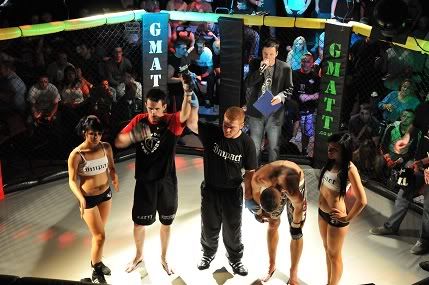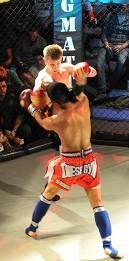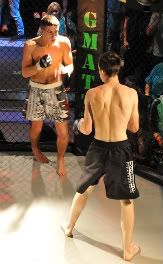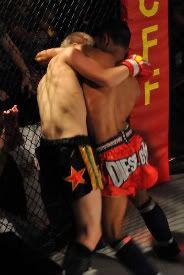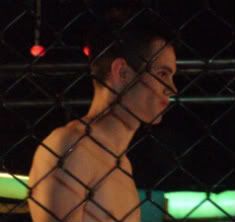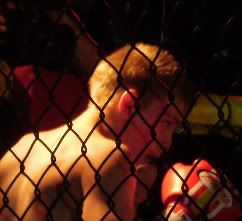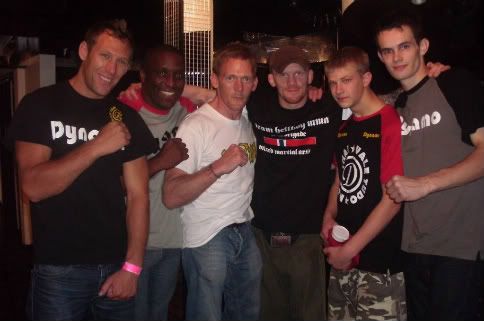 with Dream fighter Jochiem 'Hellboy' Hansen, we didnt mind sharing our pads with them lol
Dynamo will be fielding fighters for the upcoming MMA event in Norwich
Luke Goldfinch v Grant Kemp (Elite TC)
Billy Allen v Hamoune Islam (Diesel Gym)
Tickets available from fighters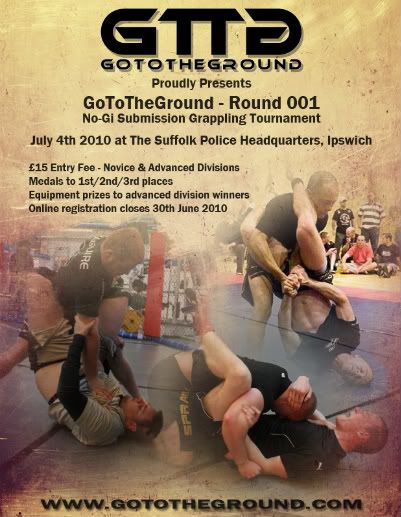 Anyone from Dynamo wanting to enter the no-gi submission contest in ipswich needs to enter themselves via the GTTG website - Remember you are entering under the Carlson Gracie name NOT Dynamo
UPDATE: well done the guys who train at Dynamo who entered this event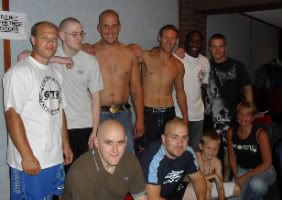 Dynamo Fight Team 'Tsunami' MMA event
More pictures of Tom to follow when i get them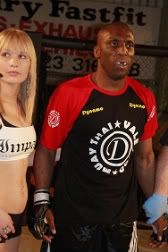 1.5.10 Congratulations to Tom and Kevin who both dominated the ground game in last nights MMA event in Cambridge, both winning by unanimous decision, Unfortunately Billy and Pacer had to withdraw at last minute..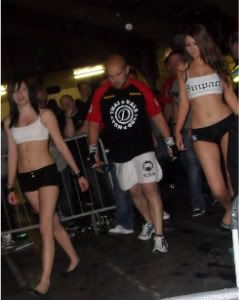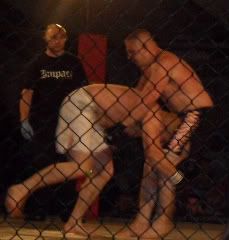 18.4.10 Less than 2 weeks to go - tickets are now in short supply and the event looks like it will be a sell out - 4 Dynamo Fighters
Pacer Allen V Ashley 'the Swagga' Spencer (British Top Team)
Kev Layne V Dan Smith (Norwich Kickstop)
Tom Aylott V Adam Mott (Ringside boxing & MMA)
Billy Allen V Alffi Rafety (Ripped MMA)
Full fightcard can be found here www.fightfactorys.com
24.3.10 Dynamo fighter Pacer Allen will be headlining the upcoming 'Tsunami' MMA event in Cambridge on 1st May against Paul Saunders after being called out at the last ECFF event, Dynamo will also be fielding several other fighters including Billy Allen and first time out Kev Layne and Tom Aylott. tickets available from club and fighters now
19.2.10 Friday night saw Dynamo Fighter, young Mo 'Billy'Allen winning his first MMA fight at the Talk nightclub in Norwich by first round submission after some aggressive striking. Welldone Mate.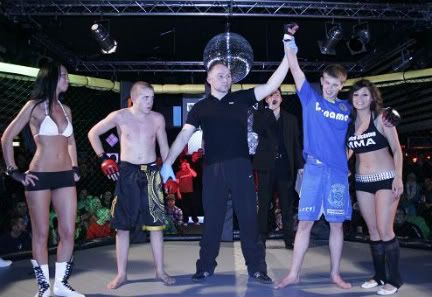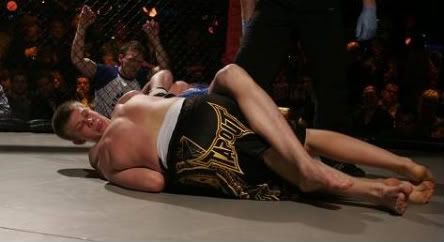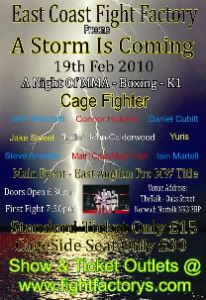 19.11.09 big thanks to BJJ Purple Belt Ian Blackford who came down and took a BJJ for MMA class on wednesday night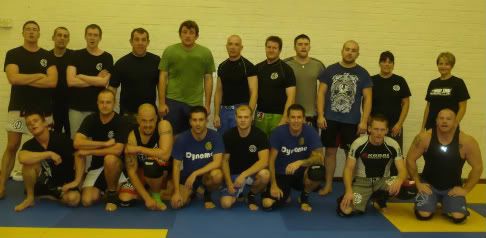 16.11.09 New design club MuayThai/ValeTudo shorts available in one size, limited number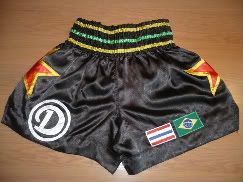 4.10.09 Congratulations to both Perry and Steve on their victorys at last nights MMA event in lowestoft - Perry won by submission after some heavy striking in round One, And Steve won by Unanimous decision after dominating a stand up battle - welldone men you did the club and town proud - Also big thanks to the massive support who travelled up to watch our men - Pictures to follow BUT if anyone has extra pics please can you send to them to me for website at dynamomuaythai@aol.com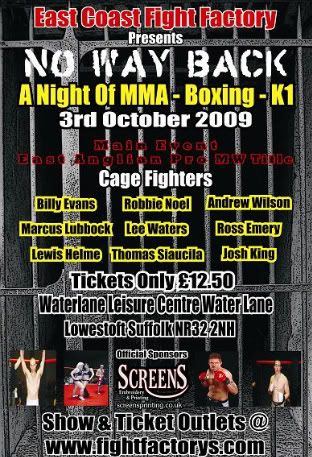 22.8.09 Welldone to Dean, Glen and Phil who took part in the Singto MuayThai interclub on Saturday - more pictures to follow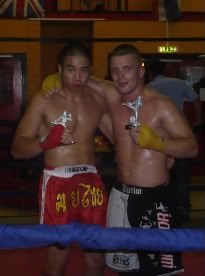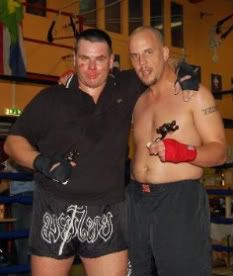 5.7.09 Welldone to Steve and Craig last night - Quality - Steve won in 1.24 mins with a shoulder crank after dominating throughout and Craig was unlucky to lose a very close decision after a bruising bout which ended as Fight of the Night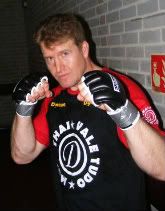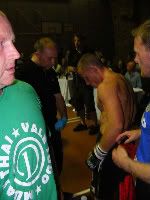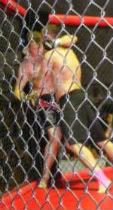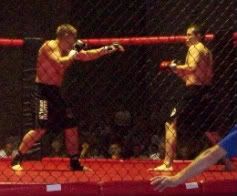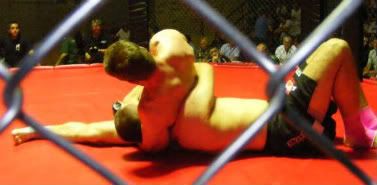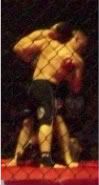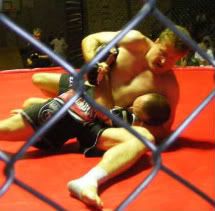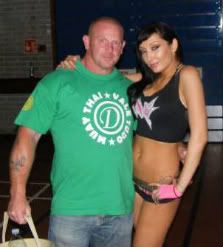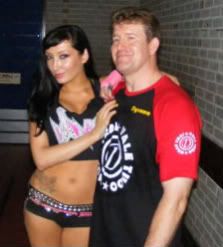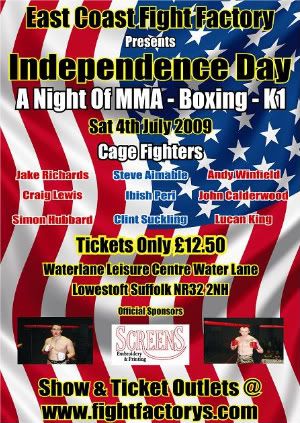 16.6.09 2 Dynamo fighters Craig and Steven will be representing the club and town at the forth coming MMA event in lowestoft on 4th July, anybody who wants to buy a ticket to support the men (and you should) can purchase them from the fighters at any time, could be as many as 18 MMA fights on the night and tickets will go fast - Good on you men it takes balls to step up and fight - Unfortunately for them they will have a better view of the ring girls than the people in the audience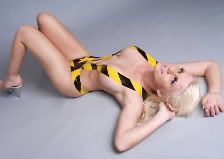 pics supplied by Stuart the event promotor
latest news is that these curvy beauties have been brought in special for Craigs fight
6.6.09 Quality new Ltd Edition Dynamo Fighter Walkout tee, Very expensive and can be earned free of charge to fighters who represent the club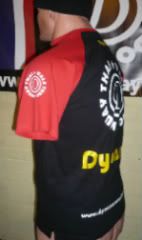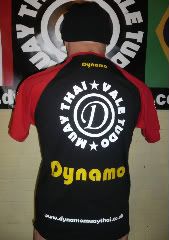 16.5.09 Saturday night saw Windy and Mark cornering for Bluewave Fighter Adrian Jonchkz in his first Pro MMA fight at the Watford Colosseum, Adrian fighting at lightweight was unfortunate to lose to a 2nd round TKO but performed well and is looking forward to fighting again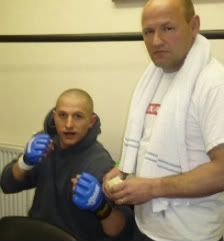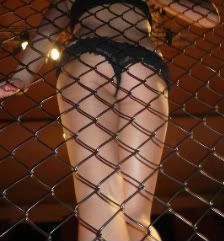 Adrian and Windy before the fight . . . . . Mark and Windy's view from cage side
28.4.09 Saw 5 members of Dynamo attend Bluewaves Royce Gracie seminar in Ipswich, Royce Gracie is a BJJ legend and 3 times UFC champion and hall of famer, all had a good night and have come away with some new tools in our groundwork arsenal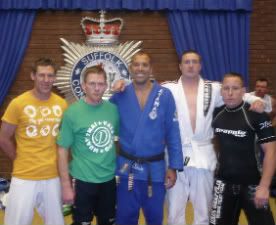 Rolling with Royce
1/ Royce Gracie - BJJ legend - MMA pioneer - 3 x UFC champ - In Big trouble !
2/ Severe trouble - Hes about to get it !!!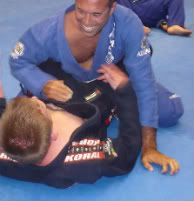 3/ Oh Dear ! - somethings gone wrong !!
4/ Watch out Royce - you are going to get turned over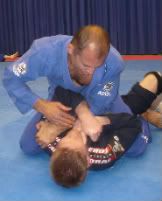 5/ oh dear !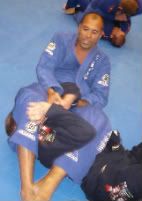 6/ Game Over - Royce was lucky that Mark, in awe, forgot everything hes learned in BJJ
MORE PHOTO'S TO FOLLOW - LOL :)
16.4.09 Quality new club hoody for training or social use - Available to Dynamo members for cost price 24 GBP - These will only be ordered as people want them, sizes available S,M,L,XL,XXL - Many thanks to Robert for modeling it for us.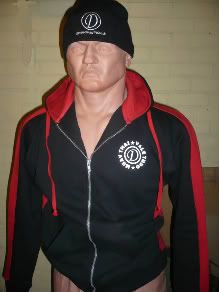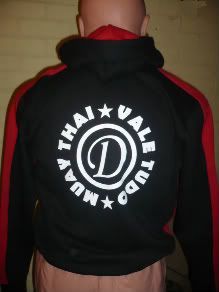 14.3.09 3 Fighters from Dynamo recently took part in a thai boxing interclub in Cambridge, Craig, Dean and Steve all performed well, putting on a good show for all to see